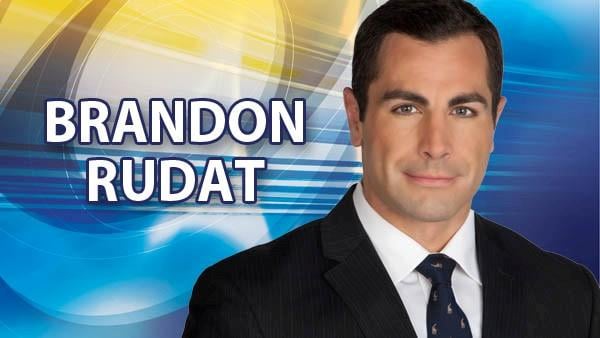 Today we continue to take a look at people in the media who are dynamic, community minded and making a difference. That certainly fits our next person CBS 46 Better Mornings Anchor, Brandon Rudat. Rudat can probably best be described as a talented journalist who will boldly go after whatever he wants to get something positive accomplished like his charitable work, his artwork and his many other ventures that he may have planned. This is a person to watch. So read on!
Brandon, When did you realize you wanted a career in TV News?
A;I knew when I was about 13 years old and was watching the news with my family and told my parents I wanted to be the guy on the news. I was always told I was a great public speaker. I always thought it was so cool seeing reporters live on the scene reporting on TV.
2. In 2007 you won an Emmy for your reporting of an exclusive story,tell us for what and talk briefly about your big 8 other Emmy nominations?
A:I won an Emmy for best investigative reporting/hard news. I had sources give me a big tip about a fire chief in Connecticut who was a convicted child sex offender. We got his job application to be a firefighter and he lied about ever being arrested. We confronted him about it and the public was upset knowing that someone in that position could be a threat to children.
I've been nominated quite a few times and was nominated this morning for Best News Anchor in Atlanta.
3. What is your most memorable story and why?
A;Most memorable story was covering the 9-11 terror attacks in NYC. I was a producer at the time for NBC New York and was out in the field producing and remember watching the towers collapse. I was swallowed in a could of dust. I never was able to move back into my apartment downtown because of asbestos. I worked for 2 weeks straight with little sleep. The reality of what happened
finally set in and I remember breaking down crying at St. Patricks Cathedral and trying to make sense of what I was reporting on.
4. When you came to CBS Atlanta you and the team were promoted as the hip crew with tattoos, do you still feel that the team has kept that mojo going and are you planning on getting any new tattoos?
I am covered in ink from my waist up. I'm an artist and I see ink as artwork. CBS Atlanta embraced my ink and the viewers have 99% of the time had a positive reaction to it. It's the old school news bosses in the biz who still will judge me for having them. I have been passed up for a network job because they saw the billboard campaign and they felt that my tattoos would not fit the image of the network. But, they loved my work on-air. I will never change who I am as a person for any employer. Ever. I am who I am and want to work for a company who values my work and wants me to be me and not some fake news talking head with zero personality.
5. Brandon you are beyond a triple threat, I mean you anchor the morning news, your an artist who displays his work in galleries, a Kickboxer in your spare time, music on the side perhaps. What's the next leg of your journey?
A;I like to keep myself busy. I am more than just a guy who can read a telepromtper well. I love graffiti art. I love to kickbox. I am definitely not a good singer. I want to host a radio show talking about POP culture and politics.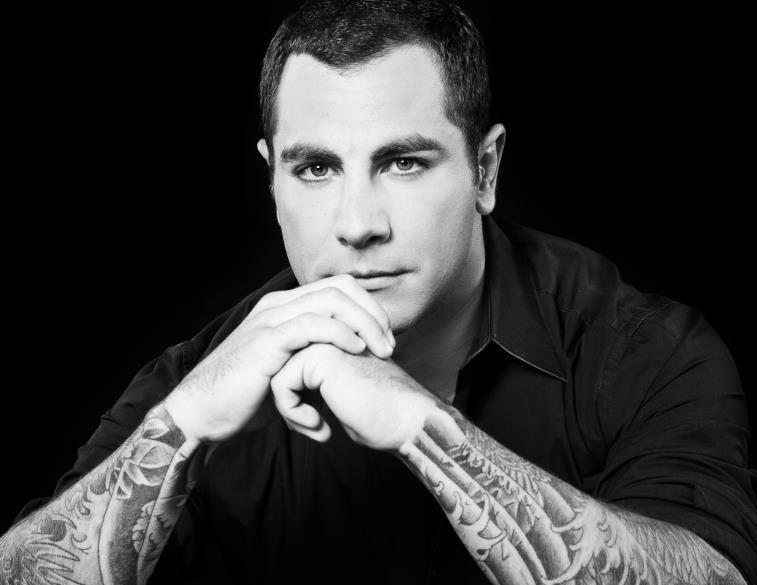 6. Define your artwork and your aesthetic aim that you want people to leave with?
A:my artwork is all about mixed media. Photographs/graffiti/wood panels with glass poured on top of it. Some people see Warhol some people see Banksy when they see my work. I try to create something that people haven't seen before in art galleries.
7. Who would be your number 1 guest to interview and why?
A;Hillary Clinton. I love talking to powerful women. Seems like women want to get things done and men want to see who's got a bigger... ego?
8. Who thus far has been your favorite guest?
9. In ten years, Bradon will be ....?
A:doing artwork and anchoring breaking news
10. What makes the Better Mornings Atlanta so Great?
A:because we do more than read a teleprompter ... we throw the rundown out the window and we actually have personality unlike most other newscasts.
11. Do you like the way Social Media is really defining the way we get and see our news?
Do you feel you have an added responsibility as a Journalist to be more Socially
Responsible in reporting the news and making sure the message is right?
A:Social media is the best way to get a story out and its also a great source of information. Viewers feel part of a newscast if they can contribute. Its like we have eyes and ears in the community through social media.
12. You are very involved in the community wether its for charities, animal abuse or community engagement, name a few that mean a lot to you?
Chris Kids website
http://www.chriskids.org/get-help
Video
http://www.youtube.com/watch?v=C3wO_r_mvUg


A:Chris Kids. They help house homeless kids and help them get educated and get a job. They help kids ages 17-24. Kids who are no longer in state care and are often times left out on the streets homeless.
13. Who do admire or look up to?
A:Anderson Cooper for his ability to take viewers on a journey when he field anchors.
14. What would you like to do on Better Mornings Atlanta that perhaps your not doing now?
A:We are allowed to do pretty much anything we want to if it makes sense. We used to do "fun" segments... but we are doing more hard breaking news and I love it.
We want to thank Brandon Rudat for this interview and Congratulate him
as of press time he was nominated for news Emmy for Best Anchor.
Well Deserved! We hope you win! All our Best!!!!